National Reinsurance Corporation of the Philippines announces schedule of virtual stockholders' meeting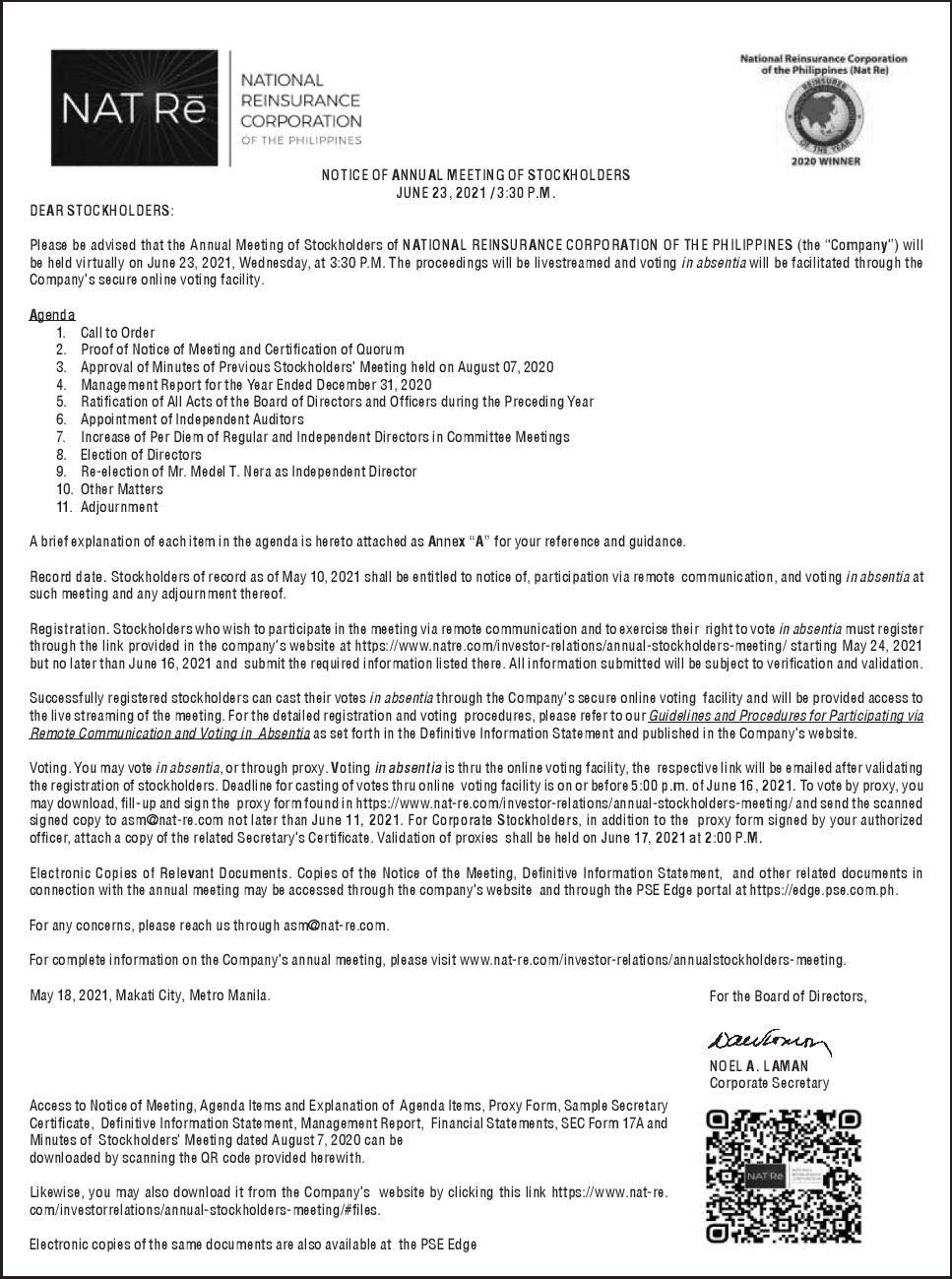 Investing
A cabinet split is hampering the government's efforts to deal with the nationwide shortage of lorry drivers that threatens fuel supplies at some petrol...
Investing
Pubgoers are flocking back to their locals, according to figures that drew a cautious toast from the industry but also prompted warnings of fresh...
Investing
Ministers are backing a multibillion-pound plan to build another large-scale nuclear power plant in Britain to ease pressure on electricity supplies as the country...
Economy
The Philippines' balance of payment position (BoP) hit $1.044 billion in August, the highest in four months, due to increased special drawing rights (SDR)...
Economy
Consumers were less pessimistic in the third quarter as more jobs opened up, but business sentiment turned sour amid a fresh surge in coronavirus...
Economy
The Philippine central bank fully awarded the short-term securities it sold at an auction on Friday, even as rates rose on growing inflation fears....