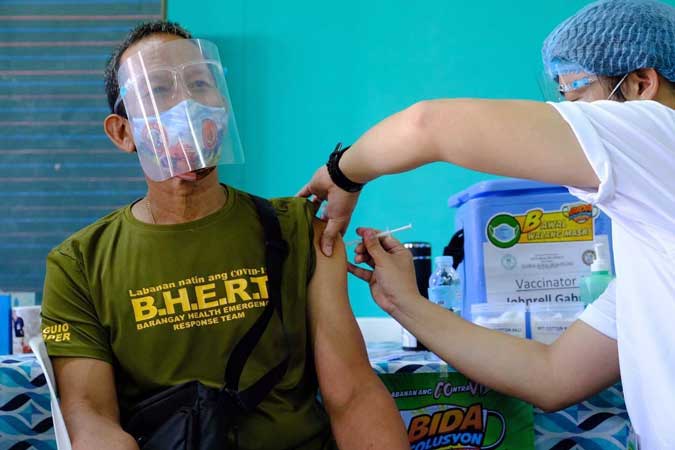 A SENATOR filed a bill to provide more benefits and allowances for barangay health workers (BHWs), who are assigned at community-level facilities and serve as first line responders in emergencies.   
Senator Ralph G. Recto filed Senate Bill No. 2151 early this month, citing that Barangay Health Emergency Response Teams, consisting mainly of barangay health workers, have been the first line responders in managing coronavirus-related concerns in communities.
They are also part of monitoring cases and some are members of contact tracing teams. "And yet, despite the immense task imposed on them, our BHWs are still considered voluntary workers and they rank the lowest, among all civil servants, in terms of incentives, benefits, and privileges enjoyed and received," the senator said in his explanatory note.
The proposed law will expand Republic Act 7883 or the Barangay Health Workers' Benefits and Incentives Act of 1995.
"This bill is filed in recognition of the invaluable contribution of our BHWs in the delivery of much needed health care services at the grassroots," he added.
The proposed additional benefits include monthly honoraria of P3,000; hazard allowance of 10% of their monthly honoraria for those who render service in areas under state of calamity and emergency; monthly transportation allowance of at least P1,000, and emergency assistance of P5,000, among others.
The fund for the implementation of the measure will be sourced from the share of local governments from national taxes collected by the Bureau of Customs — Vann Marlo M. Villegas