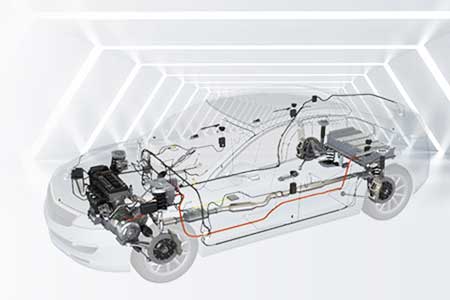 JAPAN'S Leading Co., Ltd. plans to set up a 1.7-hectare factory in Batangas to produce $12 million in wiring harnesses for export to the US every year.
The company will set up its factory on the Lima Land industrial park in Batangas, and will establish a Philippine subsidiary by the third quarter, the Department of Trade and Industry (DTI) said in a statement Thursday. The plant is expected to create 150 jobs.
Leading is the latest of various Japanese wiring harness firms investing in the Philippines.
Sumitomo Wiring Systems, Ltd. announced in September that it broke ground on a new factory in Pangasinan, while Yokowo Co., Ltd. said it will invest P230 million in a Bataan facility.
"We plan to hold regular consultations with wiring harness players to explore how they can be enticed to produce more high-tech products, which are needed to support the growing interface between electronics hardware and software," DTI Commercial Counselor Dita Angara-Mathay said.
"Wiring harness applications have been expanding beyond the automotive sector to cover the telecommunications and medical industries. Our Philippine engineers can certainly contribute to investor plans to upgrade products and processes."
The Philippines exported almost $1.9 billion worth of wiring harnesses last year, almost half of which went to Japan, the DTI said. — Jenina P. Ibañez