By Revin Mikhael D. Ochave, Reporter
JOHN RUSSELL DC. MANARANG, a college freshman currently studying at home in Pasig City, like many students during the pandemic, has occasional difficulty attending all his remote classes.
"I experience some internet issues from time to time. Sometimes, I am unable to join my online classes due to internet disruptions or connectivity problems. Whenever that happens, I just use my mobile phone and buy load credits for me to be able to attend," Mr. Manarang said in a phone interview.
The pandemic caught the telecommunications industry off guard but provided it with an unparalleled opportunity in the long-awaited transition to digitizing nearly every aspect of home and business life. But before that happened, the industry had a bit of work to do.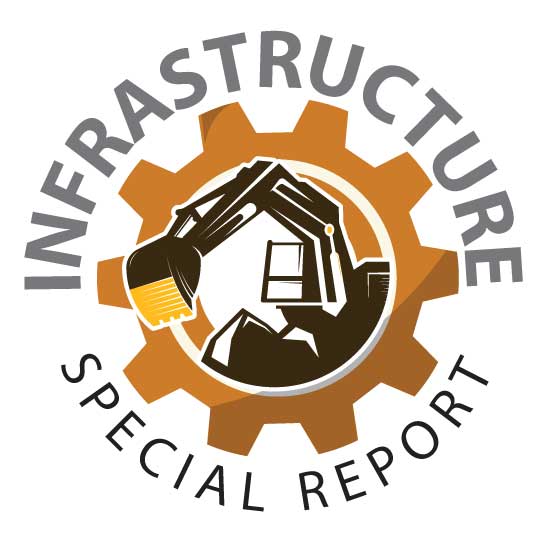 The Department of Information and Communications Technology (DICT) said in late February that the Philippines ranked 86th out of 140 countries in terms of mobile internet speed, and 100th out of 175 in fixed broadband speed in January, citing the findings of the Ookla Speedtest Global Index.
The DICT said Ookla concluded that Philippine mobile internet speed averaged 25.77 megabits per second (Mbps) while fixed broadband was at 32.73 Mbps.
While reflecting an improvement from December's 22.50 Mbps and 31.44 Mbps, respectively, in December, internet speeds continue to lag the world. The Ookla index's January global average for mobile internet speed was 46.74 Mbps, and for fixed broadband 96.98 Mbps.
The Philippines is a long way from matching the world leaders — the United Arab Emirates for mobile internet speed at 183.03 Mbps, and Singapore for fixed broadband speed at 247.54 Mbps.
Information and Communications Technology Secretary Gregorio B. Honasan II said in February that the DICT and National Telecommunications Commission (NTC) are conducting bi-monthly meetings with telecommunications companies (telcos) to check their network rollout plans.
"Our vision of digital transformation will be realized if all Filipinos… have quality access to internet connectivity services at affordable prices," Mr. Honasan said.
That was where things stood on the eve of the market entry of the third telco, DITO Telecommunity Corp. (DITO), which will join incumbents PLDT, Inc., Globe Telecom, Inc., and Converge ICT Solutions, Inc.
DEMAND SET TO INCREASE
The DICT's former acting secretary, Eliseo M. Rio, Jr., said in a phone message that demand for broadband access is expected to increase substantially as a result of the pandemic.
"Demand for broadband access will definitely increase by a factor of at least 2.5. The pandemic made our people realize the importance of internet connectivity in their daily lives," Mr. Rio said.
Mr. Rio said telcos are having a hard time handling current demand for broadband access, but things started rolling after President Rodrigo R. Duterte threatened the industry during his State of the Nation Address (SONA) in July with shutdown or expropriation if services do not improve.
"Since then, they have put much investment in their infrastructure, with the government reducing red tape for permits to put up telecommunication infrastructure," Mr. Rio said.
Mr. Rio said the entry of DITO will improve services and competition, but it may not be enough for the Philippines to overcome its longstanding problems with connectivity.
"Right now, demand is there but supply is lacking because of lack of infrastructure," Mr. Rio said.
"It will take around five years to put up the necessary infrastructure so that the supply can adequately satisfy the demand," he added.
Mr. Rio said the telecommunications network would have been overwhelmed had the pandemic happened only two years earlier.
"In 2018, our infrastructure would have not been able to handle the unprecedented load caused by the lockdown," Mr. Rio said.
IMPROVEMENTS IN BROADBAND
PLDT said it has been accelerating its expansion to increase internet coverage and strengthen connectivity across the country.
The telco announced in December a capital expenditure (capex) budget of between P88 billion and P92 billion for 2021 to improve service to its mobile and fixed-line customers, and to meet increased demand during the pandemic.
It said that as of Jan. 28, its fiber to the home offering is available in 48% of the Philippines' 1,634 cities and municipalities.
PLDT also claimed progress in its fiber infrastructure, which will allow it to offer 5G technology in more parts of the country. Its fiber infrastructure also supports its 4G, 3G, and 2G networks.
PLDT's wireless arm Smart Communications, Inc. (Smart) has rolled out its 5G network in Metro Manila, Laguna, Cavite, and Pampanga; as well as Davao City and Cebu City, Lapu-Lapu, Carcar, Mandaue, and Talisay.
Globe recently announced a capex budget of about P70 billion this year, higher than the revised capex guidance of P50 billion in 2020.
In a statement, Globe said it plans to build 2,000 cellular towers and roll out one million fiber to the home lines in 2021.
In 2020, Globe said it built close to 1,300 new cell sites or towers. Citing NTC data, it said it accounted for 10,395 towers out of a national total of 22,834.
"The total home broadband subscriber base now stands at 3.8 million, driven mainly by the sustained increase in fixed wireless broadband users," Globe said.
PROSPECTS FOR SMALL INTERNET PROVIDERS
Despite the improvements at the major incumbents, Mr. Rio said it might be worthwhile to help upgrade smaller players, particularly in the countryside.
"These need not be as big as Globe, Smart and DITO, but small telcos like the hundreds of provincial telcos and community access television (CATV) operators we have in the country. However, the government must give these telcos access to internet bandwidth which right now is cornered by the big players," Mr. Rio said.
Mr. Rio said the pandemic has made internet connectivity as basic a necessity as food, clothing, and shelter, allowing members of a household to work, study or play while confined to the home by quarantine.
"The pandemic made people realize the importance of internet connectivity in their daily lives. One need not go to an office or to a school, for one can work from home or take classes from home. Further, people can even earn a living online, teaching or creating websites," Mr. Rio said.
"People realized that most activities we take for granted in the real world can be done more efficiently in the virtual world," he added.